Two person Gladiator Jousting Game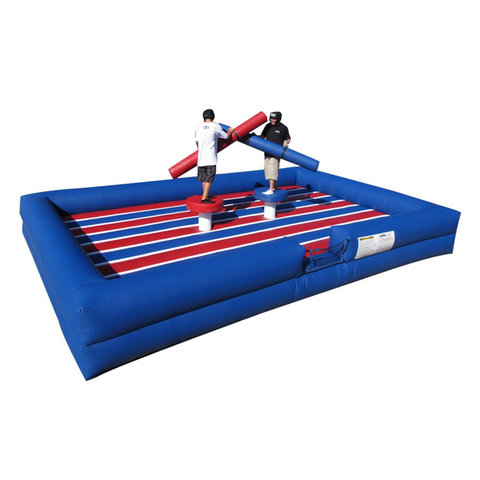 Description
The Gladiator Joust is the ultimate inflatable game for those who love a good challenge. This exciting game pits two opponents against each other in a battle of strength and balance. Each player stands on a pedestal and uses a foam-padded jousting stick to try and knock their opponent off their pedestal. The last player standing wins!
Made from high-quality materials, the Gladiator Joust is a safe and durable game that is perfect for both indoor and outdoor events. Can be played by people of all ages. Whether you're hosting a birthday party, corporate event, or school carnival, the Gladiator Joust is sure to be a hit with your guests.
So why wait? Add the Gladiator Joust to your event today and watch as your guests battle it out to become the ultimate gladiator!